Product Overview
Sig Sauer Marksman Elite Ammunition features a Sierra MatchKing boat-tail projectile, dependable primers, brass case, and clean-burning propellants for repeatable, unrivaled accuracy. Great for competition or target practice when ultimate accuracy matters. This ammunition is new production in reloadable brass cases.
Sierra MatchKing bullets have very thin jackets and are held to exacting tolerances in diameter and weight. These Hollow Point Boat Tail bullets have a small meplat to produce a higher ballistic coefficient. Their accuracy has been acclaimed worldwide and they have been used to win more target competitions than all target bullets from other manufacturers combined. The MatchKing proves to be an extremely accurate bullet capable of being loaded to an OAL that will allow loading into magazines.
Features
Minimal velocity variations
Precision loaded for conformity
Maximum bullet weight retention
Renowned Sierra Matchking projectile
Temperature stable propellants
Note: Due to availability of components, this ammunition may or may not be shipped in nickel plated brass.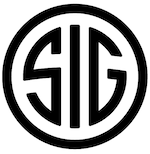 Made In United States of America