Product Overview
Decades of success on whitetail and big game has made Winchester Power-Point truly legendary. The time-proven dependability is offered in a wide range of calibers and bullet weights, and will be filling tags for generations to come. The saying goes, legends are not born, they are made. This ammunition is new production, non-corrosive, in boxer primed, reloadable brass cases.
Features
Quick knock down
Excellent accuracy
Deeper penetration
Notes:
Soft point bullets are designed for rapid, controlled expansion and maximum impact.
This round features rapid, controlled expansion which penetrates thin skin, light muscle and bone.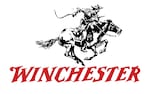 Made In United States of America